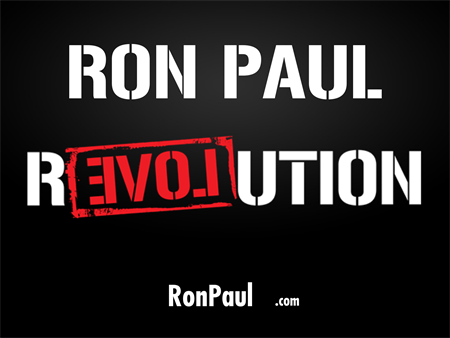 Ron Paul has been talking about homeschooling lately. The man whose ideas put the backwards'E' and 'L' in Revolution is hawking a new book called The School Revolution.
Below are the various media outlets covering former Texas Representative Ron Paul. The Paul children, including Kentucky Senator Rand Paul, were not homeschooled, and Ron Paul acknowledges he likely wouldn't have homeschooled if that had seemed a possibility at the time.  His misgivings seems a bit odd, as he's also marketing a homeschool curriculum. He said "even if the conditions have been bad in our public schools…we probably wouldn't have homeschooled."  But Ron Paul is pushing for 20% of 'school-age' population to homeschool. Non-governmental intervention seems to be the Ron Paul theme across the board, including children's education.  His agenda is most definitely taking advantage of the free market, as well.
One of the talking heads asked: "What's the correlation between homeschooling and getting a better understanding of the Fed?"  Amazingly, the questioner sees a gap in that relationship.  Another could only see the harm of a "vast drop of women in the work force." She's concerned about "advocating homeschooling on this level when women are having such a hard time staying in the work force."  Katy Kay was looking at the female work force, while Paul was talking education. The interview was based on his new education book.
Besides the fact many women and men work from home, while home educating, one has to wonder why her concern isn't more related to what parents want to do, rather than counting how many and which gender are in the traditional work force.  Possibly, this is the status quo economics lesson that gives Ron Paul concerns.  I've always wondered why our legislators don't help families find a way to stay home with their children as long as they wish.  Instead , there is a helter skelter rush into the 2-car garage home and ensuing traffic jams  in scheduling.  That pace does keep accredited day care centers and preschools going strong.
So the spin began from the MSNBC interview.